I own and run a music licensing agency, called Catch the Moon Music. We help indie artists place their music in TV/Film and Ads. We have made many artists 6 figures a year and we feel like every artist deserves this. You just need to know how to do it. We have taught it to others, so we are sure that this strategy works and we can teach it to you.
After years of getting thousands of submissions, we decided it was crucial for us to help artists understand exactly what kinds of songs TV, FILM and Ad execs are looking for and what strategies will help you hit the bullseye. We have a proven set of tools that will give you the inside scoop on how to stay authentic, while making music that appeals to FILM/TV. Licensing music can be a very profitable path for artists and gain them great exposure.
I have walked in your shoes, I figured out a way to make a great 6 figure income licensing my own songs before I started my pitching agency. I enjoy what I do and it never feels like work. I have been featured in Billboard Magazine, Variety, Music Connection Magazine and the LA Weekly. I've taught at Berklee School of Music, UCLA, The ASCAP EXPO, The Billboard Film/TV conference, The Grammy museum and now I've designed a master class specifically for you.
This is a step by step guide with a plan for how to license your songs. This class has all my secrets from A to Z. In the end you will have the tools to write and produce the "right" songs for projects like TV, Films and Ads. We will go over the creative process and the business process, so that you have a dedicated business plan to creating and licensing your songs.
In this class you will have 5 modules of slide shows with audio, worksheets, a 90 day action plan calendar, pdf downloads and monthly webinars. You can go at your own pace, doing the class work and watching the webinars and slideshows on your schedule. The webinars will cover all of the course material in more depth and we will have interviews with special guests from the Film/TV world and other important music specialists like publishers, attorneys, etc. There is also a private Facebook group page for members of this class, which will be a bonus feature and allow you to post questions and comments as well as post songs for feedback from other course members and give you a chance to find collaborators within the class. I will host two monthly Q and A sessions where you can catch me live and ask questions directly. This class will give you a plan with the potential to deliver you a very successful career. What you do with this information and how you implement it, depends on you. We can't guarantee results, but we give you the tools you need to succeed.
Your Instructor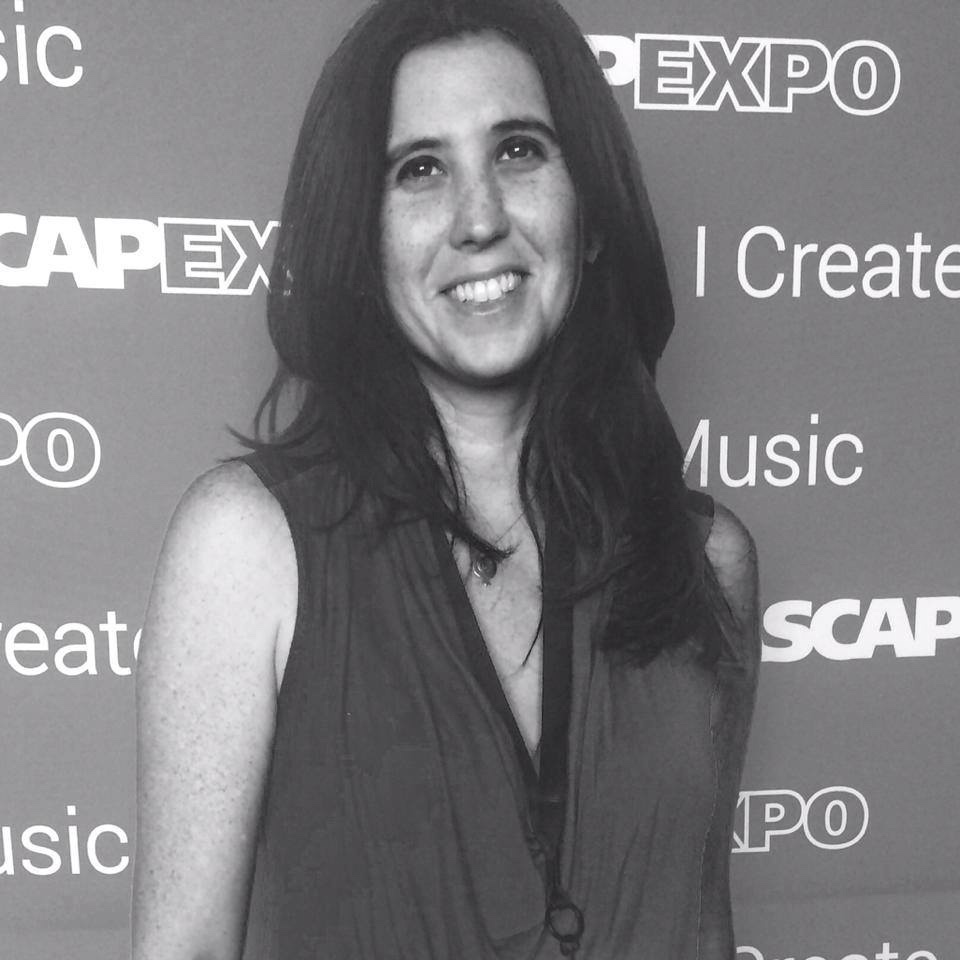 Cathy is the go to girl for all things music licensing. If you asked a music supervisor to name the indie artist they think has most cracked the code on how to be successful in this world, her name would be first to come to mind. She's famous for having hand crafted a career as a songwriter, starting her own licensing agency and helping other artists as well as herself to get their songs on TV. Her music has been featured in ads for McDonalds, Walmart, Kellogs and many TV shows, films and even a few theme songs. Her journey has been documented with full page magazine spreads like Variety, Billboard and the LA Weekly to name a few. She has spoken on the DIY hustle and how to reverse engineer your dream job at countless places such as UCLA, the Grammy Museum, Billboard Film/TV conference, ASCAP Expo, Berklee School of music and more.

Cathy hosts one of the top 20 podcasts, "Don't Keep Your Day Job". She's helping people everywhere figure out how to find more purpose, doing what their most passionate about full time. When she's not teaching or podcasting, Cathy is still songwriting. Most recently she wrote the main title theme song to a Netflix show, "Llama Llama", starring Jennifer Garner. In her free time she's busy playing dress up with her little girls (7 and 5 and 2 years).
Course Curriculum
Module 2: Research
Available in days
days after you enroll
Testimonials:

"Writing songs is not a choice for me-if it was I would have quit by now. Cathy Heller deeply understands this. She's not just a licensing guru with a clear cut practical plan--she's an artist. A deeply spiritual, humble, tested, compassionate fellow traveler, sharing not just her own success, but the steep uphill climb toward it. We all get to participate in the alchemy of that. She's also a true teacher - a Robin Williams in Dead Poets Society kind of teacher. She wants you to get it. She wants you to win. Her classes have significantly altered the course of my songwriting path for the better. I'm grateful, I'm humbled but most of all--I'm fueled. "-Amy Loftus
"I think one of the things that is unique about Cathy is her combination of not only valuable information and resources around this world of licensing, but her intuitive understanding that musicians and artists are a sensitive lot. We are prone to self doubt and just plain old giving up. But Cathy makes me feel I am just inches away from my dreams coming true if I can just keep growing, learning, keep believing. Knowledge and inspiration: the magic formula."- Laura Baron
Refund Policy:
This course come with a 30-day money back guarantee, from the time you enroll, based on the following factors:
You watched all of the slide shows for the course.

You did all of the worksheets included in the course.

You implemented the strategies in the course.
If you did all of the above, but are not seeing improvement in your work, then you are able to request a full refund within 30 days. You understand that this is the only circumstance where refunds will be given. Please note that refunds are not giving simply because you changed your mind or decided you don't feel like doing the course anymore. This course teaches effective strategies and only seeks students who are committed to their own success and are willing to put in the work to get there.
If you enroll in this course you are agreeing to this limited 30-day refund policy.
Disclaimers:
By enrolling in this course you are gaining access to this course for 12 months. You can either pay a lump sum of $997 up front or you can do the payment plan of $97 a month for 12 consecutive months.
As far as submitting music here's what you need to know:
When I first began the course I didn't feel we could include song submissions because I felt there was simply no way I could guarantee I would be able to listen to all the music each student would create during the course of the class. However once within the duration of the course, whenever each songwriter feels they're ready, they will have the opportunity to submit what they feel is their best song for consideration to be signed to Catch the Moon, my licensing agency. So no I can't promise to listen to everything everyone writes because their is simply no way I would have the time to do it, each student will create multiple songs, which is the goal. However everyone is granted the right to "audition" to be signed and have that access to me during the course of the class. So whenever you feel you're ready- you could wait till month 3 or 8 or 12- you can send in your submission and we'll give you feedback. We may say , great we want to sign you, as we've done already with a few students or we might give notes on things to improve and you could try again later on one more time. The other thing to know is that while we don't promise to listen to everything because we don't want to over promise and under deliver, myself and my team is always keeping an ear to what is happening in the private Facebook group. Students post their songs there for feedback from the other course members. When we get a sense that someone is really ready to be signed sometimes we reach out proactively to that student. Point being that there is definitely access to us through being in the course.
This class doesn't encompass listening to submissions on a constant free flowing basis. You are entitled to submit once for review. So, Please do not request review of all of your songs. This class does give you a strategy for how to do the research to know what songs are being used in TV/FILM/ADS, and to receive feedback from other people within your network. Students can post their music in our private Facebook group for course students only, and get feedback from other Course member throughout the process. You will be given every tool I have used to create a 6 figure a year income.
This course is closed for enrollment.